COVID-19: Impacts on mental health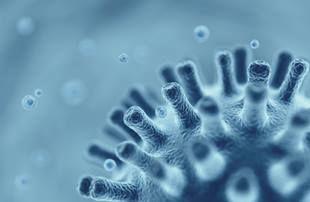 Several factors related to the pandemic can influence mood, morale, stress level, sleep and ability to function. People who already have a mental health problem, a cognitive impairment or an isolation problem, such as some elderly people, are all the more vulnerable in these circumstances.
The isolation periods prescribed by public health directives, the periods of confinement experienced or the lack of human contact in some cases, can be sources of discomfort or feelings of sadness, depression or anger. The measures that must be applied, the changes that the pandemic is causing in people's lives (for example in terms of job loss or teleworking) or the uncertainty generated by this kind of situation, can also be a source of stress and anxiety.
These symptoms, or manifestations, related to stress or fluctuations in mood, are normal in the context of a pandemic. Everyone often has to adapt very quickly to new directions or turnaround times, which invariably leads to their own share of emotions, questioning or frustration.
To adapt to this type of situation, it is recommended to obtain information from reliable sources, in order to know what to expect, while avoiding "over-informing" (for example by listening to the news on repeat or by visiting multiple continuous information platforms). Then, it is essential not to deny, avoid or flee the emotions that the situation arouses; you have to recognize them and learn to take care of yourself, which can manifest itself in different ways. For example, taking time to do something fun or expressive (taking the guitar out of the closet or the knitting basket), staying in touch with people who are important and that do us good, establish a good routine of life (including food, physical activity and sleep), practice meditation, etc.
With regards to teleworking, it is important for the mind to make a break between work and home; for example, by dedicating a corner for work, by dressing for work (sweat pants don't help in the long term!), by taking real breaks to walk or eat a snack (and not empty the dishwasher or folding the load of laundry waiting in the basket), etc. We must find a way to "cut" between the two worlds, replacing the travel time which facilitated this transition.
Then, if necessary, seek help, especially if you have more worrisome symptoms of depression or an anxiety disorder, or when they persist and worsen. It is essential not to wait until you are "at your wit's end", until the situation becomes intolerable or that one develops suicidal thoughts. Going for help is a sign of courage, wisdom and self-compassion. The sooner the process is started, the better; you don't wait for the car to run out of gas and break down before going to the gas station!
You can contact 811 for help in these situations, via Info-Social. It is also possible to contact your health care professional (doctor, specialized nurse practitioner, nurse, social worker or psychologist, among others) or a medical clinic for a more in-depth assessment and the necessary support. If necessary, these people can refer the patient to appropriate resources, such as another professional (for example if a medical or specialized assessment is required, or if psychological follow-up is recommended), or to support groups or organizations, or to suggest a treatment and follow-up plan, depending on the situation.
In addition, grief experienced during a pandemic, whether due to COVID-19, another disease or an accident, can be particularly difficult. It is often difficult to be with or accompany loved ones at the end of life, and the circumstances surrounding the deaths are therefore sometimes more difficult. There are specific resources that can help with complicated or difficult grief. In addition, we must not forget the other types of bereavement: the loss of a job, the cancellation of certain activities (such as travel plans, community or cultural activities, sports, etc.) or the reduction or loss of physical contact with loved ones.
The key takeaway message here is: it is normal to experience a hectic period in a pandemic context; this is an unexpected situation that disrupts everyone's life. Fortunately, humans are generally able to adapt to difficult or hostile situations. However, in the event of psychological distress, one should not hesitate to ask for help.
Text written in collaboration with Julie Kathleen Campbell, M.Ps., psychologist
Sources and references
• https://www.quebec.ca/en/health/health-issues/a-z/2019-coronavirus/taking-care-mental-health/ (a detailed list of help resources is available online)
Read also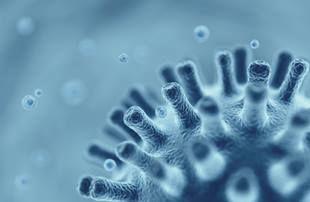 COVID-19: introduction, transmission and prevention
COVID-19 (update 2020-11-06)
The COVID-19 virus is a coronavirus (its name derives from the fact that the...
READ MORE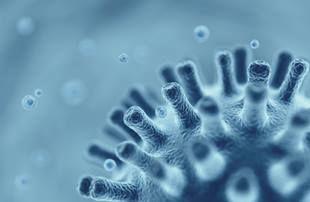 COVID-19: Clinical presentation and incubation
Some coronaviruses, including COVID-19 (SARS-CoV-2), are pathogenic to humans.
The clinical presentation can be very variable,...
READ MORE
see all resources